Heaven's Delight has been baking up huge cookies in the Anderson, Indiana area for over two years! Our cookies are made by hand from real ingredients like flour, sugar, cocoa, peanut butter, and are preservative free. Depending on type, Heaven's Delight cookies on average weigh approximately between 2.5 and 3.5 ounces, and measure about 5 inches in diameter.
Our toffee cookies feature Heath(R) toffee bits generously mixed into a delightful cookie dough that bakes into a delicious cookie!

Please allow up to 3 days before your order is ready to be picked up or shipped. To ensure freshness, shipped orders are baked within 24 hours of shipping, and are delivered by USPS Priority Mail. For the most delightful experience, please enjoy your cookies promptly.
For Reference Only. Image may not represent actual product: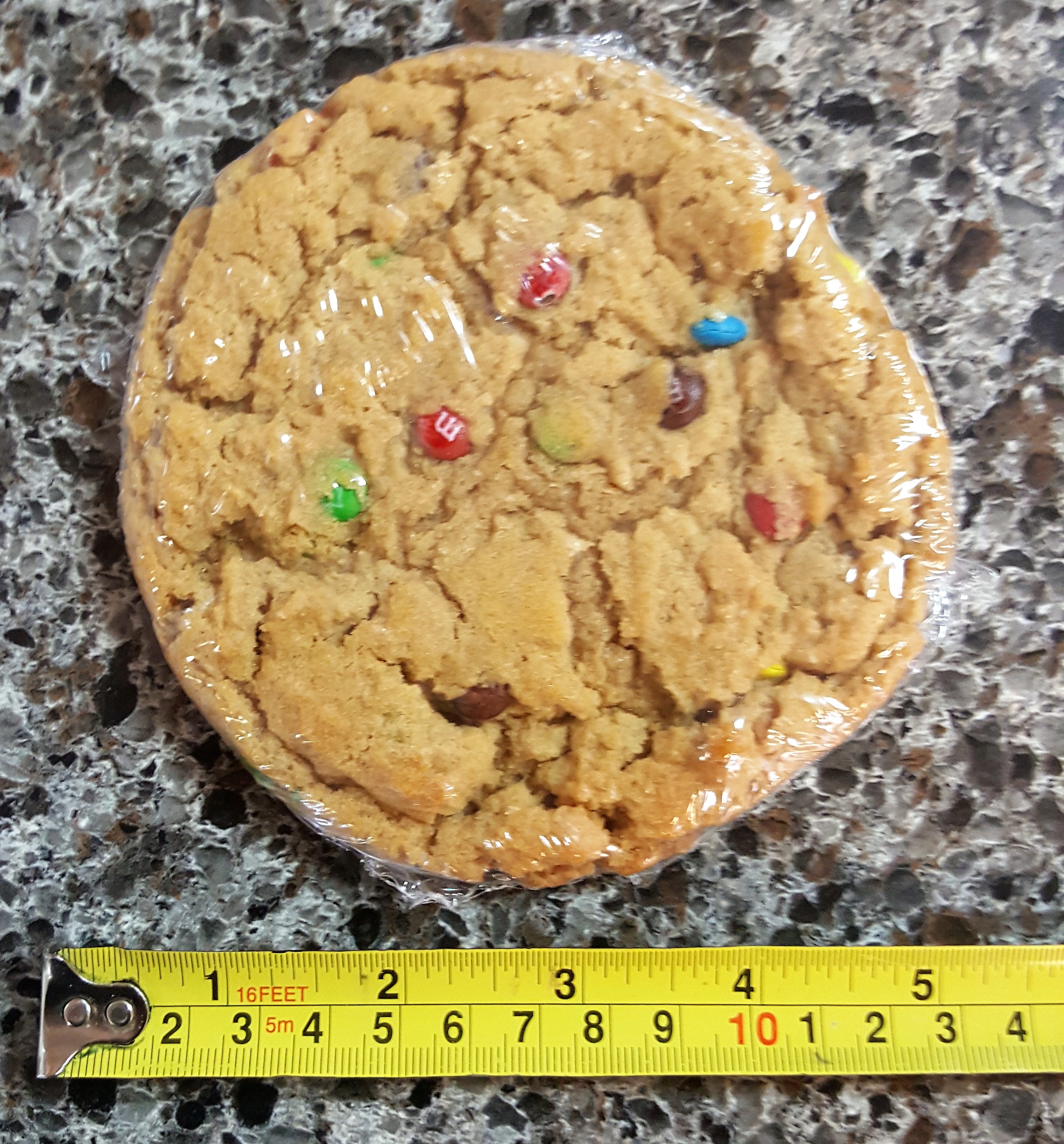 Heaven's Delight cookies may contain one or more of the following: Dairy products, eggs, glutens, peanuts and or tree nuts.